Matrix keys
Keypads are a part of HMI or Human Machine Interface and play really important role in a small embedded system where human interaction or human input is needed. Martix keypads are well known for their simple architecture and ease of interfacing with any microcontroller.
The Hardware connection of these switch are shown in below :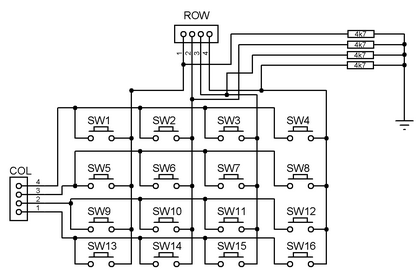 ---
---
User Comments
No Posts found !
Login to Post a Comment.